Laura Hamilton
What to say about Kaui…
She is incredibly awesome, patient, and a great sense of adventure!
The beginning:
I met Kaui at a graduation party in 2012. We chatted a bit; I let her know I was looking for an investment property. I gave her a call a week or so later and the hunt began. It was simple at first, find an inexpensive house that I could repair and rent out. I am not going to live in so no emotional attachment. Sounds simple right… That was 2012. At that time I also met a wonderful man… So in 2013 we switch from an investment property to a HOME. We wanted the best deal out there; my husband's skills meant we could get the worst and make it the best. So "cheap" but not quite falling down. There was the mushroom house, the spider web house, the leaning house, the gutted and going to cave in house, the shell of a house, the skinny, short house, the mold house, the mold and tar papered house, and there was more…
Are you getting the ideal that we gave her a very hard time, but she was always available! Kaui was with us every step of the nearly three years it took to find a home; we didn't even give her a break when we had an offer in on a short sell. I know she had other clients and I always teased her that she must never sleep. She even went on vacation and called me back to take care of something. We put bids in on a few, had to get special financing for a few. Dealt with banks and short sells. Kaui helped arrange all of it.
We lost two houses in bids and the longest "short sell" we had to walk from.
Then we found our HOME!!! It's beautiful, and exactly opposite of what we set out to find. We moved in October of 2015.
---
Ken & Lee Chancellor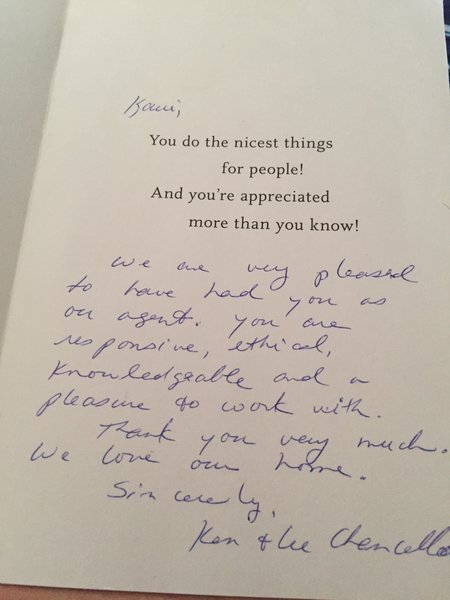 Kaui,
You do the nicest things for People!
And you're appreciated more than you know!

We are very pleased to have had you as our agent. You are responsive, ethical knowledgable and a pleasure to work with. Thank you very much. We love our home

Sincerely,
Ken & Lee Chancellor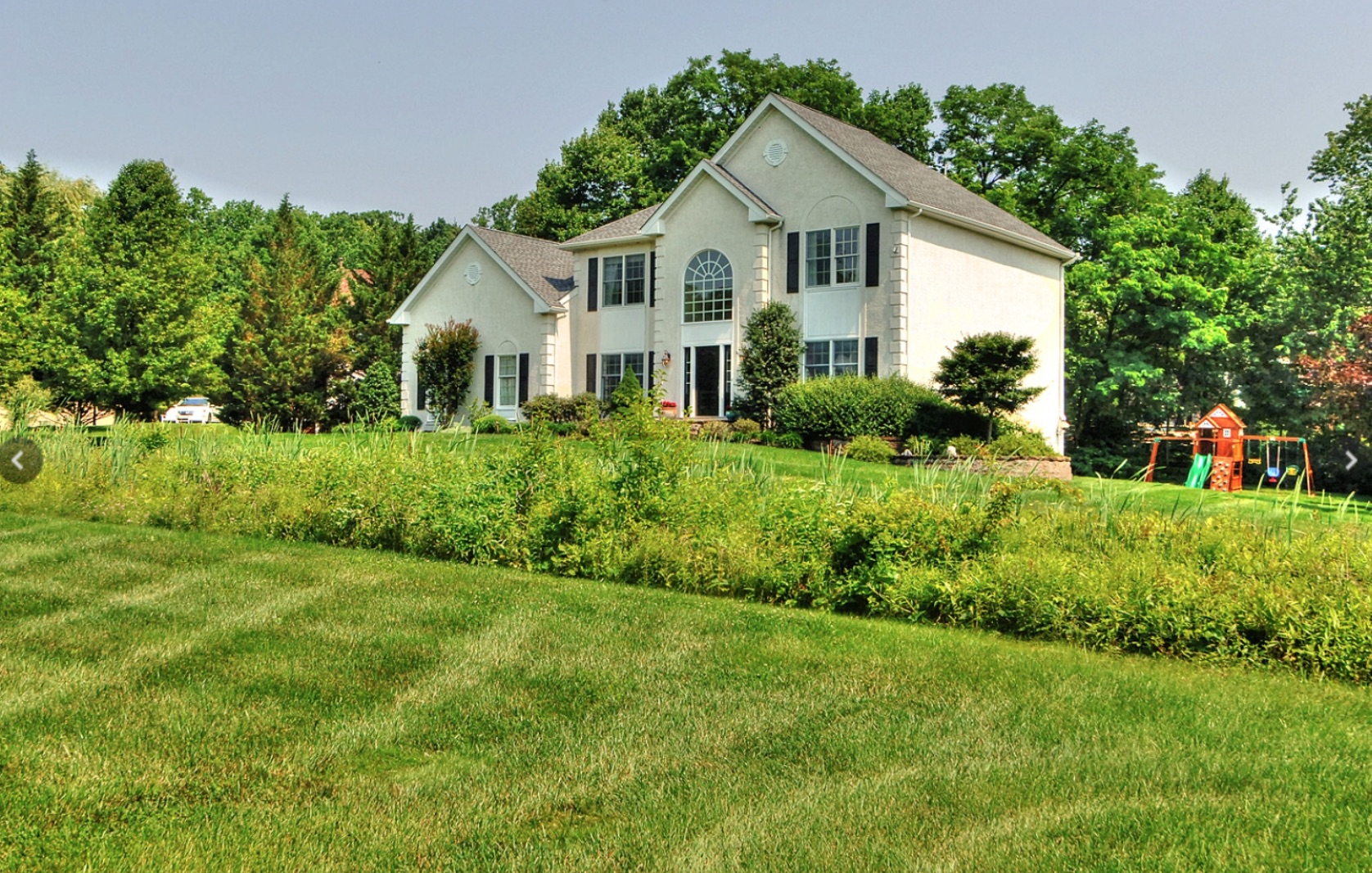 ---
Josh and Jennifer Zimmer
Your home is usually your greatest asset. Selling it (and purchasing a new house) can be a daunting and stressful proposition at best. When my wife and I decided this past winter it was time to find a larger home to accommodate our family, we both knew that finding a real estate professional that we considered a partner (and not just a "sales person") would be paramount to our success. That is exactly what we found with Kaui Garcia.

It was clear from our initial meeting with Kaui that she was a very detail and process oriented individual. Her ability to assess our situation and our specific interests made us more at ease throughout the selling process knowing that we had someone who understood what we were looking for as an end result. Once we listed our house and started getting offers, Kaui's engagement and accessibility (phone, e-mail, text, smoke signals) made us feel like we were her only clients.

After we accepted an offer and began the process of looking for our new home, Kaui excelled in taking input from both of us and identifying locations and houses that we might be interested in. There is no question that our ability to so quickly identify our future home was a credit to Kaui's expertise and experience.

As great as Kaui was throughout the selling and buying process, no man (or woman) is an island. When small issues did arise, Kaui's extensive network of resources helped us overcome obstacles (both those we were aware of and those we were unaware of).

I could elaborate further on how great Kaui was in helping us find our new home, but the proof, as they say, is in the pudding. My wife and I recently moved into the house of our dreams and there is no question we would not be here without Kaui. If you are looking for a partner in helping you along a similar path, the search should start and end with Kaui Garcia.

Please feel free to contact me if you have any questions or would like additional information.

Regards,
Josh Zimmer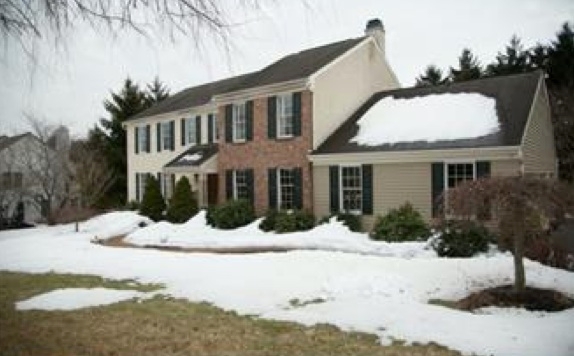 ---
Leland and Elaine Sapp
My wife Elaine and I moved into an apartment in the West Chester area in the summer of 2012. Excited to buy a new home we quickly found a realtor. Since my wife was new to her job and my credit rating was not the best at the time, the realtor told us to come back in a year.

Six months later Elaine met a woman at work , Carol, who told us about a realtor by the name of Kaui. She had put Carol in touch with a mortgage broker who had worked wonders when it came to refinancing her home. We reached out to Kaui from Keller Williams. She listened as we explained our financial situation and what type of home we were looking for. She also put us in touch with Tom a mortgage broker. He let us know exactly what we needed to do in order to get our finances in order and make our dream of owning a home come true.

A few months later we were looking at homes. We are selective buyers and looked at many homes. Kaui was patient, extremely knowledgeable of the market, a lot of fun and most importantly knew exactly what we were looking for. When the time was right everything fell into place. Kaui and her team were professional and extremely efficient every step of the way. Tom also recommended an insurance broker who made the process of finding affordable homeowner's insurance a breeze.

We have now lived in our new home for almost a month and still believe it to be the perfect home for us. I am actually writing this from our deck looking out over the wooded back yard! We highly recommend Kaui! We will always be grateful for her care and the expertise of her team.

Leland and Elaine Sapp
---
Devrim Eren
Kaui has been working with me over the last year on and off to help me find the right home. When I made the decision to move forward, she was immediately available to me and guided me through the process in a professional manner. I was impressed with her knowledge of the market and responsiveness in communicating with me via all available communication channels (email, texting, or phone) despite being on vacation or sick. As an outsider I could easily observe that her dedication to her profession is well recognized by the network of people she works with. Kaui ensures all activities and complex transactions appear very easy to customers, run smoothly and properly. Beyond all this her jovial personality at any time of the day or night instills happiness in her clients. I would highly recommend her and will refer her to my friends and family who needs an aggressive yet personable realtor who stays on top of the market.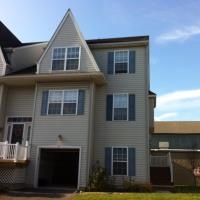 ---
Mary Ann Cantrell
Kaui worked with me this past Spring to purchase a house in the mainline area. I did not have one style of house that I wanted so my range in styles was quite varied and Kaui was able to identify many homes that were in my price range within this wide parameter. Kaui was consistently prompt in her replies to my emails and she worked very diligently to secure the best "deal" for me . She is very knowledgeable about the real estate market, the policies and procedures involved in all stages of purchasing a home, and she guided me through this complex process. In addition, she is a very bright, fun and energetic individual who has a passion for her craft. I trusted her advice and direction implicitly. Mary Ann Cantrell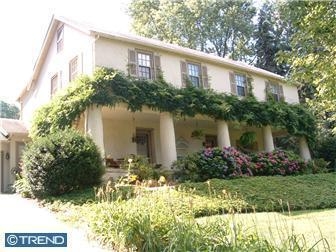 ---
Ashely Bobst
I began searching for my first home last year. My search started with another realtor. After about 6 months of searching online and unanswered emails, I contacted Kaui.
What a difference. She was prompt and so efficient. Being a first time buyer, I needed to be educated on the experience and Kaui did just that. She was patient with me and my questions….even those that I asked twice. She guided me through an emotional short sale which required a great deal of patience. That home was not for me but Kaui again assured me that I would find MY home. Last week, Kaui was there with me when I settled on my first home.
Kaui has the professionalism and energy to make a sometimes draining process exciting and even fun. Going forward, I will recommend Kaui to all my family and friends. I know I will be sure to work with her again in the future!

Ashley Bobst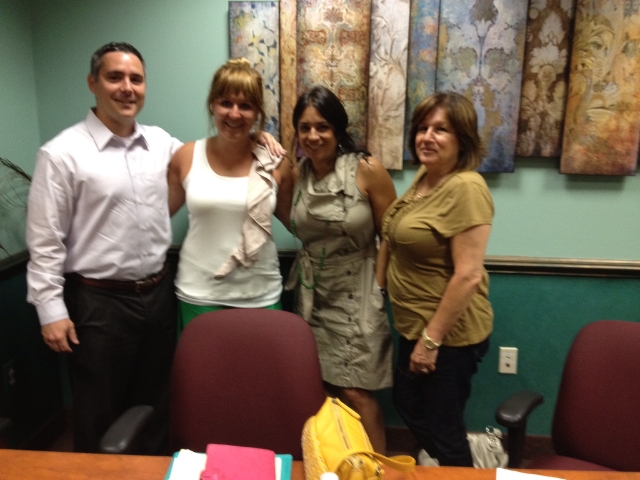 ---
Katelyn Jenkins
Dearest Kaui,

Wow! What an incredible ride! IT's been an eventful couple of months...and we simply can't thank you enough for ALL that you have done. From showings (selling and & buying) to telling stories with Olivia in the basement of Perimeter Lane...we are forever indebted to you for helping us begin this next chapter of our lives. Your professional approach, friendly demeanor and on-the-ball diligence make you an exceptional realtor...and a truly fabulous person.

Thank you, thank you, thank you...from the bottom of our hearts. We could not be happier. Have a wonderful, well-deserved vacation. All the best Steve,Kate, Liv and Baby J.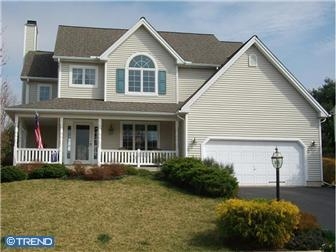 ---
Kathy Kilgore

I am fortunate to have benefited from the professionalism of Kaui Garcia. When we were ready to sell our parent's home, we knew exactly who to contact.
Kaui is very honest, courteous and detail oriented. My phone calls and emails were answered promptly. Kaui kept us informed throughout the process and we were always aware of what to expect. Her knowledge of the market as well as her people skills are superior.
We had a signed agreement of sale within one month !!
We thought selling a home in today's market would be very stressful....but not with Kaui - it was a pleasant experience.
We highly recommend Kaui. For the "best agent", call Kaui Garcia. We know you will feel confident you made the right choice when you need to sell or buy a home.
Kathy Kilgore
---
Cindy Marshall
After having my house sit on the market for over two years with another realtor, I called Kaui upon recommendation of one of my co-workers. What a difference having the right agent can make! She was very professional and an excellent communicator! When you are selling in this type of a market, you need to have all the feedback you can and an agent you can trust and she was right on top of it! I had an offer within the first month. When the buyer defaulted, she was right there getting everything back in place and I had another offer within a month which ended in a completed sale of my house so I could finally move on! My only regret is that I wish I had called her sooner! Excellent service!!!!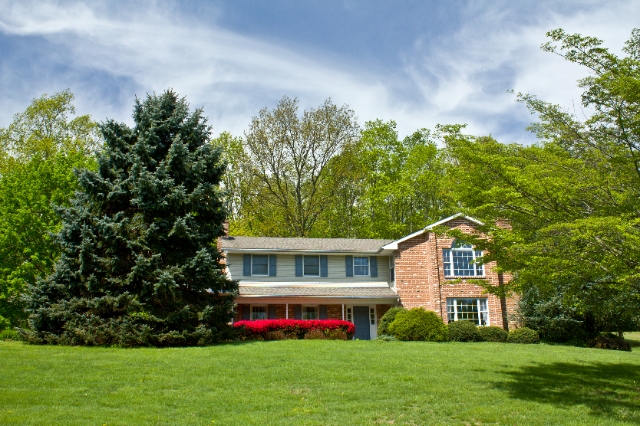 ---
Heather and Guillaume Grousset
The selection of an agent to represent you in the sale of your home is often a process to which people don't give enough attention. Although we have been involved in multiple real estate transactions, this time we moved too quickly in selecting our initial agent. Ultimately selecting Kaui Garcia was the single largest determining factor in the sale of our home in a short 3 weeks, once listed with her. Kaui's professionalism, honesty, and true guidance on how we needed to move this property in a down economy and given the fact that our property had already been on the market with another agent for nearly 40 days was PRICELESS! We would recommend Kaui Garcia to anyone looking for the right partner highly capable of representing anyone who is in the market to sell or purchase their dream home.
Guillaume and Heather Grousset (RELO)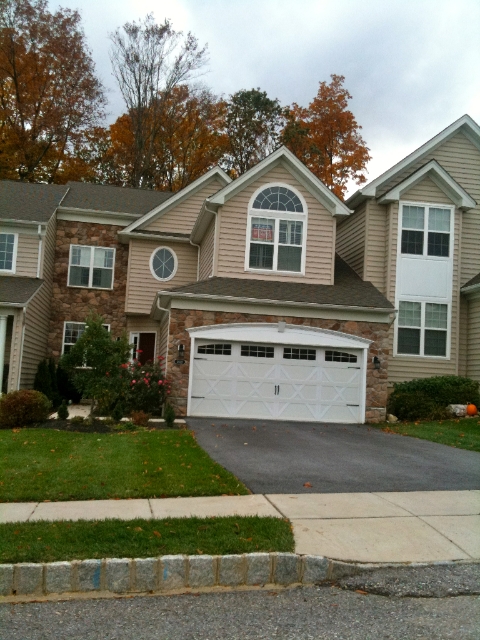 ---
Jon and Bonnie Raley
Kaui is a great agent to work with and understands her market well. She is extremely responsive and helpful throughout the entire buying/selling process. Kaui will go above and beyond for you and we highly recommend her.
Jon and Bonnie Raley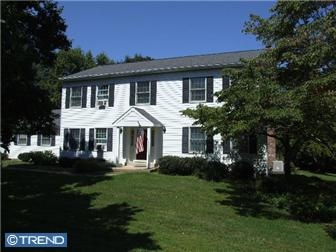 ---
Eric and Jennifer Bender
As my husband and I initially began our search for our first home together as a married couple we were unsure of what we wanted in a home and where we wanted to live. We were fortunate to have received
a referral from a friend to work with Kaui, who really understood what it was like for a young couple to buy a first home. Kaui was knowledgeable about the difficulties first time home buyers face, and she patiently guided us through the home-buying process. Kaui listened to our concerns and helped us narrow down what we truly wanted in a home. She responded to our questions professionally, and answered our numerous emails and phone calls promptly. When we finally found our first home, she helped us through the process and worked hard to get us what we wanted. Sonya, our Loan Specialist, was also very helpful throughout the process. She worked out numerous numbers for us, and helped explain all our questions. Sonya answered our phone calls and emails at all hours of the day/night. It has been one month since we settled on our home and we have never been happier. Thanks Kaui, Sonya, and the rest of the Weichert family for turning a nerve-wracking process into a smooth and pleasant experience. Jennifer and Eric Bender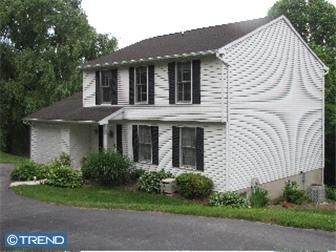 ---
Dorit and Eli Drori
"This was our first experience purchasing a house in the US. Our daughter asked around for recommendations and Kaui Garcia came highly recommended as being a reliable, hard working and honest realtor. We didn't know much about the process and Kaui went above and beyond to help us in understanding what comes next. Kaui was patient with our limiting needs and requirements as she walked us through many houses. Thanks to her professionalism and dedication we finally found the perfect house for us. We highly recommend Kaui Garcia and plan to work with her again in the future."
Dorit & Eli Drori
---
Maggie Wentzel
"Kaui has been a lifesaver to me, I don't know what I would have done without her! When I needed to sell my home, I was afraid that I would experience the same issues as everyone else in the area, with their houses on the market for months. Her expertise was evident throughout the entire process, exceeding my expectations. She offered incredible advice and guidance and gave me confidence right away, and within a week we had an offer! I couldn't believe it . . .a huge weight has been lifted off my shoulders. I highly recommend Kaui to sell your home, you won't be disappointed!" Maggie Wentzel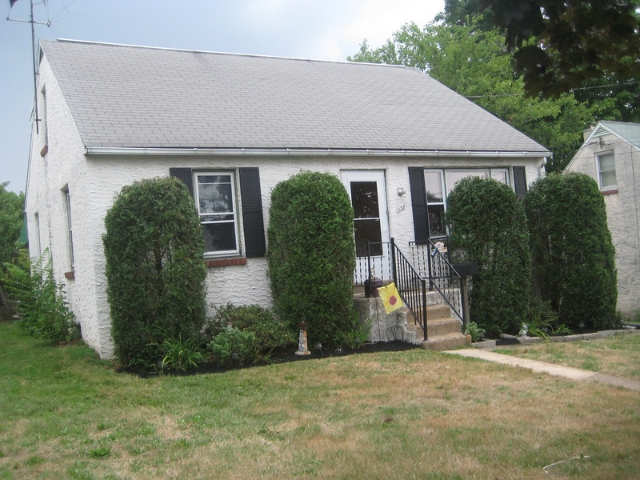 ---
Stanley Levi
"We used Kaui for our most recent home sale and we will NEVER use anyone else. She was extremely intelligent and knowledgeable about the current market conditions. She came to our first meeting so well prepared that my wife and I were convinced we had made the right choice. FIVE DAYS LATER we had an agreement of sale. Kaui is very personable and puts your mind at ease about the entire process. I highly recommend contacting Kaui if you're even considering buying or selling your home. SHE'S THE BEST"
Stanley Levy (RELO)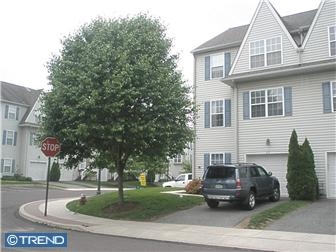 ---
Julie Traxler
"Kaui was my real estate agent when I purchased my first home. And as a first time home buyer, I didn't have a clue what to expect, other than I assumed it would be stressful and take forever. Kaui guided me through the entire process, taking a hands on approach, and helping me to make the best possible decisions along the way - not by ever telling me what to do, but by fully explaining my options and occasionally (when I asked) telling me what she would do if she were in the situation. Buying a home is both exciting and overwhelming, and Kaui definitely helped to make the process more exciting than it was overwhelming. She is amazing at follow-thru, keeping track of all the important dates and paperwork that has to be completed. I remember asking her a couple of times "what about this" or "what about that" and Kaui would assure me it was taken care of, and it was. There is no doubt that when I am ready to sell my current home and find a new one Kaui is the person I will go through that process with again. She's amazing at her job"
Julie Traxler
---
Amy Kaminksy
"My husband and I were so fortunate to have met Kaui Garcia shortly before we were ready to move out of our townhouse and into a larger home. Kaui was so patient with me as I looked at dozens of houses before we even put our house on the market. And then when we were finally ready to list our house, Kaui explained all of the details involved in getting a house ready for sale, showing the house and negotiating the final sale.
Kaui was thorough, detail-oriented, friendly and patient. She knows her business and she knows how to get things done and done right. My husband and I feel like we didn't just have a realtor, we had a friend." Amy Kaminsky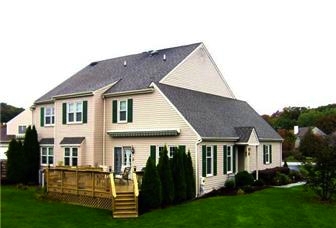 ---
Herb Kaminsky
"Kaui is tremendous to work with. She is very organized, highly detail oriented, and extremely prepared with many charts, graphs and comparibles. She is also extremely patient and wants to see her clients get the best home, within their budget, that they can be happy in. She is a true pleasure to work with and not only would I recommend her, but would use her again in the future." March 3, 2008 Top qualities: Personable, Expert, High Integrity
Herb Kaminsky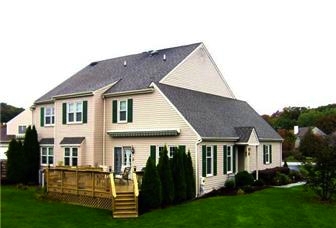 ---
Shannon Wood
"Kaui sold our townhouse in a week & we received our asking price. She also helped us find our new home. She managed our negotiation like a pro, so much so that the opposing agent wanted to hire her in his office. We were very pleased with the quality of her service, energy, attention to detail, and overall attentiveness. We recommend her without reservation to anyone looking for an agent to buy or sell, and we would certainly use her again."
Shannon and Mathhew Wood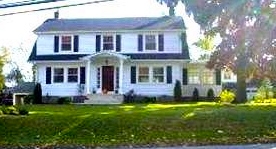 ---
Dana Coulter
"This is our third transaction with Kaui and, once again, it was a pleasure! Her patience, support, and guidance helped us, not only, successfully sell our home in this tough economy, but also purchase a new home for our growing family! She is a knowledgeable realtor which helped make our selling and buying experience go tremendously smooth and fast! Thanks again, Kaui, for helping us find our dream home :) " The Coulter Family - Dana, Steve, Taylor, & Riley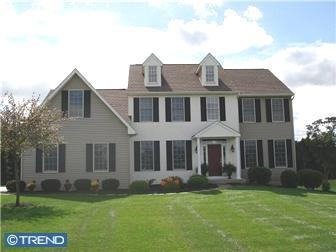 ---
Sandy Pyle
My fiancé and I chose Kaui Garcia through Weichert Realtors in the spring of 2011. We were looking to purchase our 1st home ASAP since we were growing from a family of 4 to a family of 5 by the fall. We explained to Kaui that we needed a 3 bedroom single home with some land and within the West Chester School Dist. She emailed us several places and we went to see a few houses. By the end of July we became homeowners!

We enjoyed working with Kaui. She made us feel very comfortable and we never felt pushed into a home that we weren't interested in. She listened to us and knew exactly what we were looking for. My family and I would definitely recommend Kaui Garcia to anyone looking to purchase a home. She helped us find a house that we are now happy to call "our home."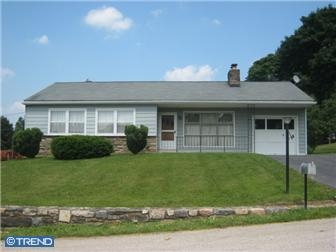 ---
Stephen Jenkins
"Miss" Kaui,
I just wanted to send you a note to say thank you again for the job you did as our realtor and how thankful we are to have had you guide us through the process of buying and selling a house.
We LOVE our new place, and Katelyn has done such a great job making it feel like home. It really is a treat to come home to my girls and my house.
We talk so often of how easy you made the process and how lucky we are to come back to 639 Perimeter Dr. Everyday.
We hope you had a great holiday, a great start to 2013 and again... Thank you thank you... We've found a special place for our family.
Sincerely,
Stephen, Katelyn, Olivia and Reagan.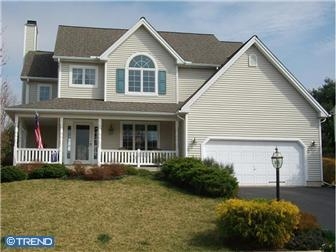 ---
Stacey Interdonato
I am so glad Kaui was the realtor that answered my inquiry to rent my townhome. I was relocating to Texas and this was my first time renting my house. Kaui is a true professional. She outlined my options and walked me through the process. Kaui found great tenants for my house and handled everything while I was in Texas. Kaui exceeded my expectations and I look forward to working with Kaui in the future.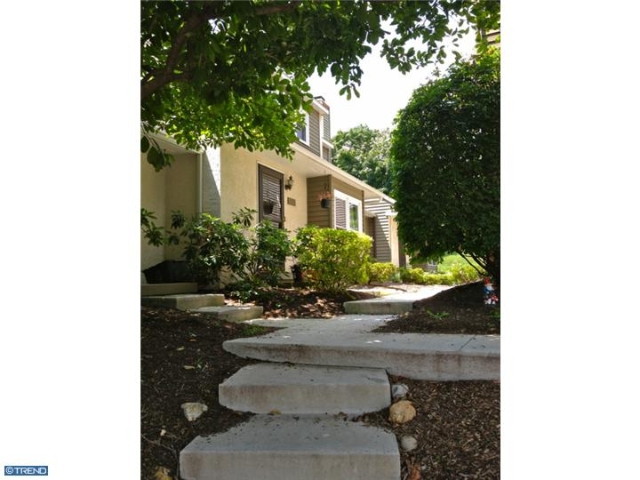 ---
Vickie McCormick
I forgot to thank you both for your assistance and particularly Kaui who demonstrated a deep knowledge of the area and available properties. Her insights into the area was extremely helpful and greatly appreciated.
Vickie L. McCormick (Relo to J&J in WC)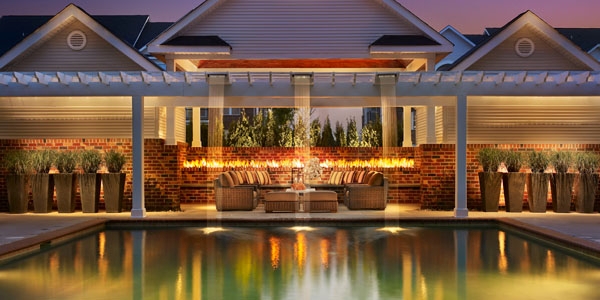 ---
Dan and Mary Young
When my wife and I started looking for our first house, we didn't know where to start. We came to Kaui with a million questions, and she was very thorough and told us everything we needed to know. She was extremely responsive in every step of the process. If we wanted to see a house, she was able to get us out to see it right away. If we had a specific question about a property, she would get as an answer as soon as possible.

We always felt that she had our best interests in mind when we were making important decisions, and never pushed us into anything we were not comfortable with.Once we were ready to make an offer, Kaui moved FAST to put everything together so we wouldn't miss out on this great house.
---
Ilknur Basol
To whom it may concern,
This letter is to thank Kaui Garcia for representing me and appreciate her services rendered during purchase of my house.
She was with me every step of the way while I was in process of purchasing my house.
She was very proficient and courteous. Her willingness to help made everything much easier.
Sincerely
Ilknur Basol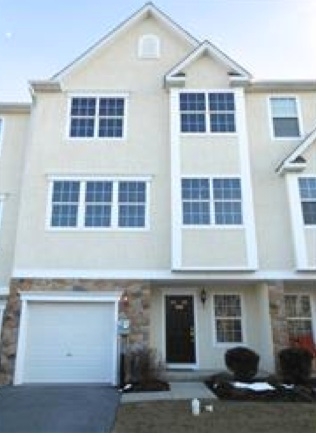 ---
Kathy McQuilken
Kaui is the consummate professional. She advocates for her client in a business-like,fair and ethical manner. I would look forward to another cooperative transaction with her. She is the type of real estate professional that we seek at our own company-one who represents our industry with distinction.

---
Tom Farnesi - Owner - Penn Street Mortgage
Kaui and I recently worked together on a purchase transaction. She communicated well, was highly organized, and had great knowledge of the real estate market. Kaui is amazing to work with & I look forward to working with her again in the future. I highly recommend talking with Kaui for all your real estate needs.

Tom Farnesi - Owner Penn Street Mortgage


---
Bonnie Rose - Manager Settlement Express of PA Title
I have worked individually with Kaui on several real estate transactions and as a team with her office and my own. Every interaction was professional, prompt and showed attention to detail. Kaui is an agent who is dedicated to her business and her clients. This is evident in the manner in which she communicates so clearly and promptly, the detail with which each transaction is handled and it is complimented by her pleasant and professional personality. Kaui stays on top of all information as it affects our current market, is extremely comfortable with technology required in the fast paced world we live in; all in an effort to serve her clients effectively. Any client should feel confident that they will get the service they are looking for when working with Kaui!

---
Judith Alignon - Broker Weichert Realtors
I have had the benefit of working with Kaui for the past few years. In a business as high-trust as real estate I would, without hesitation, recommend working with Kaui in a home marketing or buying transaction. She exhibits a level of integrity, intelligence, and sensitvity that are essential to achieving her clients' goals while assuring growth in her own business. Her customer ratings are very high and justifiably so.

---
Amy Anderson
A colleague recommended that I call Kaui when I had to relocate to PA in a short amount of time. I'm so glad that I did! She gave me a great introduction to the market, then worked quickly and efficiently to help me find a place that fit all of my needs. She kept lines of communication open, so I knew what was going on throughout the entire purchasing process. Through it all, her professionalism was truly impressive. I couldn't be happier with where I ended up! - Amy A
---
Jorge and Schantal Fernandez
She was really patience with us as this was our first house and she got to knew quickly exactly what we wanted so we can get our perfect house.
---
Kamfam
Kaui was professional, thorough and detail-oriented from the start of our 2-year house search to the end. She knows the real estate business. She helped us through every step from searching for the perfect new home to prepping our old house for sale and finally, selling it. She still checks in on us, 2 years later, to make sure we are satisfied with our new house. I would highly reccomend Kaui to anyone looking for a realtor.
---
Maggie
When I was ready to sell my house in 2010, I was naturally concerned with the economy and the market and was preparing myself to wait for a while and not get my hopes up. I immediately felt more confident after Kaui reviewed the process with me. She explained everything that we needed to do and was there for me every step of the way. Thanks to all Kaui's hard work, we received an offer about a week after the house was put on the market! I've worked with realtor's before, and I've never known one to be as knowlegeable, efficient and personable as Kaui. I would highly recommend her to anyone
---
Todd & Jennifer Rowe
Kaui was hands-down the most educated, responsive, and efficient realtor I've ever worked with.